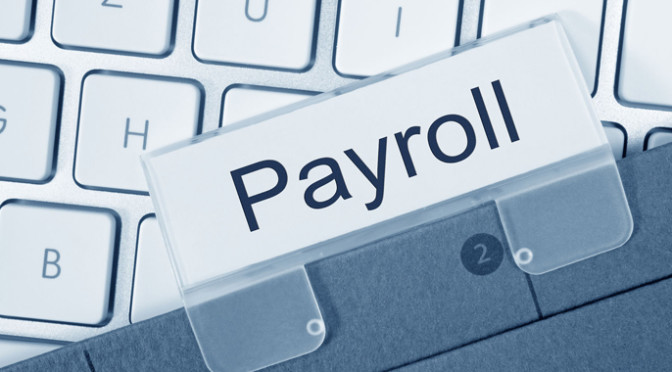 Every business owner is faced with the option of doing payroll in-house or outsourcing to a payroll service provider. While each has its advantages, outsourcing payroll seems to be a common choice for both large and small businesses. Reason being – it saves cost and increases efficiency. Once you outsource the service, the providers can manage the tedious task of running payroll whereas you and your employees can focus on business growth.
In simple words the purpose of any payroll system is to standardize the process of paying employees and organize everything for tax purposes. Now, to choose the best payroll service for your business can be a difficult task. Because the type of payroll service that works best for each company depends on the needs and circumstances of the business. Some payroll providers can accommodate large companies with hundreds of accounts, while others are focused more on small businesses and limit the number of accounts they work with. So you should consider parameters like the cost involved, the reputation or status of the provider and the services it will provide.
However with so many options to choose from, finding the right one can be overwhelming. So to help you out in best way possible, Gapeseed comes as a rescuer. Our motto is very simple – We prioritize our client's needs.
Check out the Benefits of Payroll Services
Save Cost: The most important aspect of any business is cost saving. So, in addition to reducing the probability of costly penalties, hiring Gapeseed to manage your payroll module can save you money in lot many ways. The price that you will be investing for training purposes or for labour may add up more than the price of outsourcing. And there's no guarantee involved. Whereas if you hire us, you and your team can concentrate more on the business growth while we take care of the rest. We will also be involved in taking full responsibility for any mishap and you can feel confident, mistakes (if any at all) will even be taken care of.
Increase Productivity: Now, once you avail the service, you don't have to involve any of your internal team members to process payroll, which means you not only save on cost, but also time. The team member can actually get involved into doing something productive rather than spending time on keeping track of employees' wages and fees, processing paychecks and records etc.
Faster Processing: We hire experts of the industry when it comes to payroll rules and requirements. We also have advanced technical resources as support, so we can complete complex payrolls quickly and accurately. Be it paying the wages or reviewing employee contribution and deduction, all are taken care systematically. This also includes adding new employees to the system and removing former employees as soon as they leave the company.
Reduce Compliance Issues: Payroll tax regulations can be complicated and confusing. When trying to concentrate on running a business successfully, it may be difficult to stay up with all the tax rules and changes. Yet it is very important to keep a track as inaccurate payroll reporting can result in penalties from the government. Gapeseed can help you prevent compliance issues. Our systems are upgraded with up-to-date information on all tax rules and therefore reduce inaccuracy of any sort. In addition, we also handle filings, taxes and payments, and other such complexities.
There are many details and factors to consider in each of these processes and the easiest way to tackle all of them is to hire a professional payroll service provider. And to do so it's advisable to hire the best among the rest.
Whether you are seeking the Payroll Services for a funded startup, an Indian Office of your foreign-aligned venture or any other payroll services in Delhi NCR, get in touch with us.
Further to this if you seek any further clarity, feel free to write to us on, info@gapeseedconsulting.com or you can also call us at +91-9599444639.
More Newsletters
Benefits for HR and Payroll Software
7 Qualities for Recruitment Process Outsourcing
Remote Staffing Solutions For Hassle Free Expansion
Social Security Systems for Effective Payroll Management