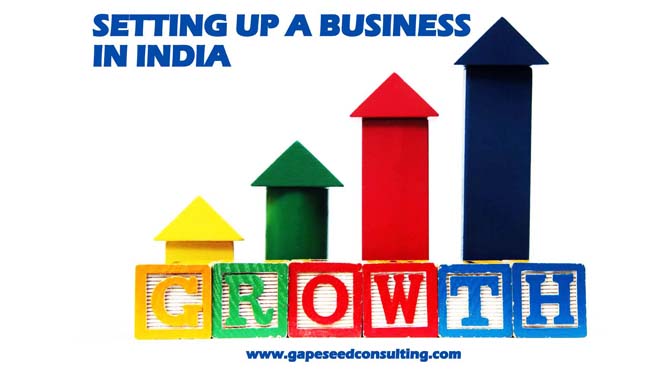 Can be a task but not when you have the taskmaster.
Setting up a business in India is mostly considered an uphill task, but if you have professional help, that can assist you to get your business plan
assessed as per the ethics and familiarize them fully about the licensing as well as the registration requirements, it is very much possible. Gapeseed Consulting aims to offer the most appropriate services to you right from the beginning until you entirely settle the business of your preference. Whether you are looking to expand your existing operations in the country or planning to set up outside, we provide a one-stop solution to thoroughly take care of all the intricacies involved in the process. Besides our competence in accounting and tax, our strength lies in the ability to be your business and commercial adviser and managing your entire set up plan. Right from conceptualisation phase to being your implementation partner, acquisitions and joint ventures, we take care of it all. Our consultants can also help you with talent management, payroll services and day-to-day business management services.
Our experience that has been gained over the years can facilitate you to get an edge and know-how to help you out in the most effective manner. Our team of professionals can guide you at every significant stage before you can set-up your business. Our consultants will offer adequate information that covers business environment, social norms, taxation policies, and insurance amid other necessary information required for setting up a business in India. Once your business is set up, we can even take care of your book-keeping, payroll, management reporting and compliance requirements. With years of experience, we can add value to your expansion plan by looking after these functions while you focus on your business.
Setting up a business in India involves various steps; however we can briefly tell you what all we provide:
Customize your needs
Based on your business size, your needs may differ – we customise our services to your requirements. We can help you at any stage of your entry plan. We will share our knowledge and design a package of services that is relevant specifically to your business. Our experience, practical and commercial understanding of the process will help you to set your own business successfully. It could be a company, a branch, a partnership firm or proprietorship.
Approval for Investments
In today's world setting up a business and making investment generally do not require any approval and is covered under the automatic route. However, in case of some industries approval is required for setting up business. We provide services for obtaining approvals; for formulating strategy and for mode of business setup etc.
Beyond business setup
We can assist you with all that needs to be done while entering business world – right from liaising with a market research firm, pre-investment advisory on available opportunities, validating your business plan, selecting the correct form of entity, providing regulatory and tax advisory or getting you in touch with the right people, right vendors and more. But our job doesn't get over just there. Once your business is set up, you can rely on us for book-keeping, payroll, management reporting, company secretarial and compliance requirements.
Business setup in no time
A business setup to become fully functional requires registration with various tax, labor and other authorities. Our business setup solution provides services for registration with various authorities immediately after incorporation. This leads to providing our clients ready to operate business setup within a short period of time
For availing business set-up services offered at Gapeseed Consulting, you can either call or e-mail us at info@gapeseedconsulting.com. As soon as you contact us, our representative would get back to you with appropriate quote for the services offered. For more details, you can download the Free Guide on Setting up a Business in India from the resource section.
More Newsletters
IMPORTANCE OF WORK LIFE BALANCE
Outsourced CFO Services for Startups for Winning edge
FRRO and Taxation Services for Expats in India
Liquor Import Compliance for Setting up a Business in India
Business Support Services for International Businesses