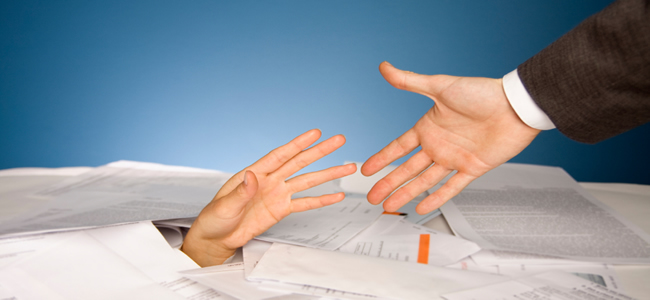 Outsourced Accounting Services: Turn on the key systems to enhance the growth of your business.
Whether you deal in manufacturing goods or own a chain of hotels, whether you specialize in fashion retail or any other business, your company has to find a way to manage its systems.And by systems we mean, the two most important ones – technology and accounting. You can't stop moving forward and expect your business to move ahead. In order to see progress in its growth, you will have to keep your system updated. Relying on outdated technology and accounting system can impact your business' bottom line. Does outsourcing accounting functions or technology consultation make sense for your business? The answer can be confusing but not when you know the advantages of hiring an outside company to manage your needs!
Advantages of Outsourced Accounting Services
Economic Savings
A major advantage associated with outsourced accounting services is the cost-effectiveness of the services. When you outsource, not only can you match the work hours/amount of projects to your needs, but also you can avoid employee expenses like insurance, payroll taxes, unemployment taxes, etc. You can save on providing a work space or system to the employee. A huge amount can also be saved up on operational costs and channelized towards the funding of core business processes.
Specialized Services
When you hire a service provider you can be confident enough that they will offer you nothing but specialized services. With perfect resources for handling projects methodically, they indeed become an integral part of your business. Also, with the growing competition, any service provider constantly hones their skills to keep up with the industry, thereby increasing the quality of the services. This means when you hire one of the providers, you can trust that your accounting will be handled well.
Accomplish Accuracy
Outsourcing accounting services can be quite beneficial when it comes to generating accurate results. This, in turn, ensures better management of back office functions. The accuracy in fact helps to control any possible fraud within or outside the organization. The service providers are accountable for every transaction processing as well as quality and accuracy control.
Advantages of Outsourced Accounting Services
Improve Efficiency
Technology has grown to an all-encompassing status within nearly every industry. Consumers have adopted an always-connected lifestyle and businesses have kept up with demand by becoming connected as well. It's this connection between businesses and their customers which drives modern consumerism and those with upgraded technology can maintain this connection strongly. With proper services from providers, this continually advancing technology can be harnessed to push your business ahead of those who don't utilize it effectively.
End-to-end solution
Choosing business or accounting software isn't any easy and different business have different needs. Whatever your needs may be, expert from the industry can easily help you with the accounting and the technology experience, making it easy for you to choose, install and maintain your company's software. From start to finish, the consultants can help you determine which services you need to optimize the performance of your technology systems, whether you need assistance with installing accounting software and training your staff or turn-key programming and custom networking solutions.
Time Saving
Think of the weekly hours it will take to manage in installing software—taking away from the time you can spend on business and relationship building activities more directly aligned with the growth of the company. Outsourced Accounting services improve this need of time optimization. You don't have to deal with all the complexity involved with technological systems because that's what the service provider will handle. That means you get time to focus on business & revenues that matters the most.
So, if you have understood the significance and benefits of outsourced accounting services for technology and business accounting, it's time you get in touch with us. Gapeseed Consulting offers a full range of services designed to keep your critical business systems working for you. Our certified information technology and finance consultants can help you determine which services you need to optimize the performance of your technology or accounting systems, whether you need assistance with installing accounting software or custom networking solutions among other services. Irrespective of the industry, we offer personalized services based on the requirements of our clients.
Whether you are seeking a partner/an associate for Outsourcing Accounting Services or you want to update the existing accounting system by bringing in technological know how , get in touch with us.
Get in touch with us now at info@gapeseedconsulting.com or call up: +91-9599444630/9 to know more.
More Newsletters
Importance of Accounting for Startups
Simple Tips to Design a Salary Structure for an Employee
Outsource Your Bookkeeping and Accounting Services
Gapeseed's Accounting Services for Small Businesses
Recruitment Process Outsourcing Services
Outsourced Accounting Services