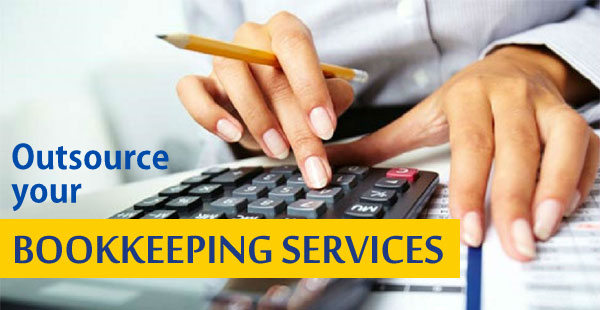 Gapeseed Consulting is a professional services firm dedicated to the success of businesses – big & small, which is why we offer our Outsourced Bookkeeping Services. This service is designed so that we become your internal accounting department and thereby helping in Outsourced Bookkeeping Services.
You turn over all your time-consuming bookkeeping tasks to us—including paying bills, recording deposits, reconciling bank accounts, and more. With our advanced technology platform, we can manage all your bookkeeping activity online. You simply send your scanned source documents to us via a secure Internet connection, email, or fax. Once received, our bookkeeping experts process your documents and then deliver all the required financial documents to you online. You can enjoy a completely web-based process!
The Value of Outsourced Bookkeeping Services @ Gapeseed Consulting:
The benefits to you are immense. Consider the following:
1. Frees you to focus on your business, not time-intensive administrative tasks.
2. Eliminates vendor late fees—we ensure that all your bills are paid on time.
3. Saves you money by eliminating the need for onsite staff.
4. Provides assurance that all your bookkeeping needs are met—our experts take care of everything for you.
5.Offers ultimate convenience because all documents are exchanged online.
6. Ensures security of data—processing documents within our online platform is more secure than sending documents via email.
The Process is Simple
Everything is handled online, so you don't incur the extra costs associated with delivering paper documents or scheduling pick up of monthly reports and financial statements.
Take a look at our simple process:
1. When invoices and other bookkeeping documents come in to your office, either scan and upload the electronic copies to your portal, email, or fax them to us.
2. Your documents are received in our office electronically.
3. Our experts process all documents.
4. Our experts deliver management reports, financial statements, tax planning and cash flow reports, and more to you via your portal or email.
5. It's a completely paperless and convenient process.
Our Bookkeeping services include:
• Assets / equipment ledger maintenance
• General ledger maintenance
• Expenses ledger maintenance
• Accounts receivable services
• Accounts payable services
• Preparing ageing reports & summaries
• Bank account reconciliation services
• Credit card reconciliation services
• Inventory reconciliation
• Payroll reconciliations
• Cash flow management
Outsourced Bookkeeping Services– using today's technology
We are familiar with and have experience in using most of the standard financial packages, including:
• MYOB
• Quickbooks
• Handisoft
• Account Right
• Xero
• Excel
• Arrow
• BGL
• Bank link
• ERP
In addition to this, the team are capable of quickly learning any other accounting, client relationship management, and payroll or data processing software – often at no cost to the client.
Why do you need a bookkeeper?
You may have discovered that by owning your own business you spend hours upon hours trying to keep track of the accounting paper trail instead of doing what you enjoy. Wouldn't you rather use your strengths and skill set to build your business rather than having to worry about accounting issues?
Outsourcing bookkeeping helps you answer the following questions:

• Who owes me?
• Who do I owe?
• Did I make enough money this month?
• When was that financial statement due anyway?
• Am I meeting my filing deadlines?
• How do I accurately process payroll?
• What about taxes (sales, property, income)?
• Am I keeping up with corporate record compliance?
These questions reveal the fact that there is a lot more to keeping a proper set of books than just knowing how to write a check.
Outsourcing your company's bookkeeping to a certified bookkeeper can save you staffing overhead, operating costs, and management time, freeing up essential capital and increasing your capabilities so you can run your business more efficiently. The misconception is that by outsourcing bookkeeping the owner might lose control but with the right system in place the management decisions remain under the control of the Owner.
Tax Advantages of Book Keeping:
Tax preparation is a key reason to maintain a detailed set of books, but there are other factors at play. A company's books are used to determine the amount of taxes the company must pay. They are also used in preparing tax returns.
Sometimes, a tax agency may decide to investigate the information reported on a tax return or other type of tax-related document. In such cases, business owners are required to present accurate records for the tax agency's inspection.
Why Small Businesses in India Should Outsource Accounting Services?
Start-ups and small companies face the dual challenge of growing their business and controlling costs. Once considered to be done by large corporations, outsourcing a non-core function such as accounting and bookkeeping is now being done extensively by many small businesses. Not only is accounting time consuming, it is also more and more of a specialty trade. Professional service providers know the rules and can keep you out of trouble. They are highly efficient because they do this work on every day basis.
Reasons to Outsource Accounting Services –

1) Improved work efficiencyBookkeeping and accounting are effort taking activities. You not only need to put in long hours but also have to ensure accuracy. Hiring an in-house business accountant involves additional cost of keeping a full-time employee and chances are that he may not be specialized with every aspect of accounting and taxation. Outsourcing gives you an edge. You get benefits of domain expertise and advanced accounting software, assuring productivity and accuracy.
2) A cost-effective solutionAs discussed in the above point, keeping a full-time in-house accountant involves cost of paying him year round. While accounting and bookkeeping is more 'seasonal' in nature. Accounting outsourcing companies offer customized solutions and charge fee only for the services availed. Hiring an in-house employee means you will pay out a monthly salary regardless of the amount of work he has completed. With outsourcing, you only pay for the work done.
3) Access to domain expertise and advanced systemsOutsourcing your finance and accounts activities means you have expertise and advanced bookkeeping and accounting systems on your side. On the other hand, if you hire an in-house team, you will have to arrange and pay for training and new software, in addition to monthly salaries. Small businesses are usually not in a position to pay for highly expensive accounting software. Outsource accounting services let you have the benefit of such tools and the expert knowledge of industry professionals.
4) Enhanced business operationsAmong several things to consider, outsource accounting services can help a company get a better handle on its pay-to-procure process. Powerful analytic lead to a better understanding of spending through the entire supply chain, and help control budgets and standardize procedures throughout the company.
5) Facilitates business productivityFor being successful a business must have an eye on tomorrow and readiness to accept and implement change with strategic planning. Engaging outsource accounting services can increase company revenue by cutting down costs and by providing owners with flexibility to devote their time and effort on more important revenue generating functions.

Summing It Up:
With a certified bookkeeper on your side, Gapeseed helps your businesses to become more profitable, more efficient, and more competitive. You'll get accurate reports reflecting your business activities so you can make decisions that will keep your business moving forward. And all those deadlines – they are met without you giving them a second thought.
We also offer consulting services, tailored to meet your needs. We'll be glad to give you a competitive quote that fits within your budget.
Further to this if you seek any further clarity, feel free to write to us on, info@gapeseedconsulting.com or you can also call us at +91-9599444639.
More Newsletter
Why Audits are important for business?
7 Qualities for Recruitment Process Outsourcing
Importance of Accounting for Startups
Benefits for HR and Payroll Software